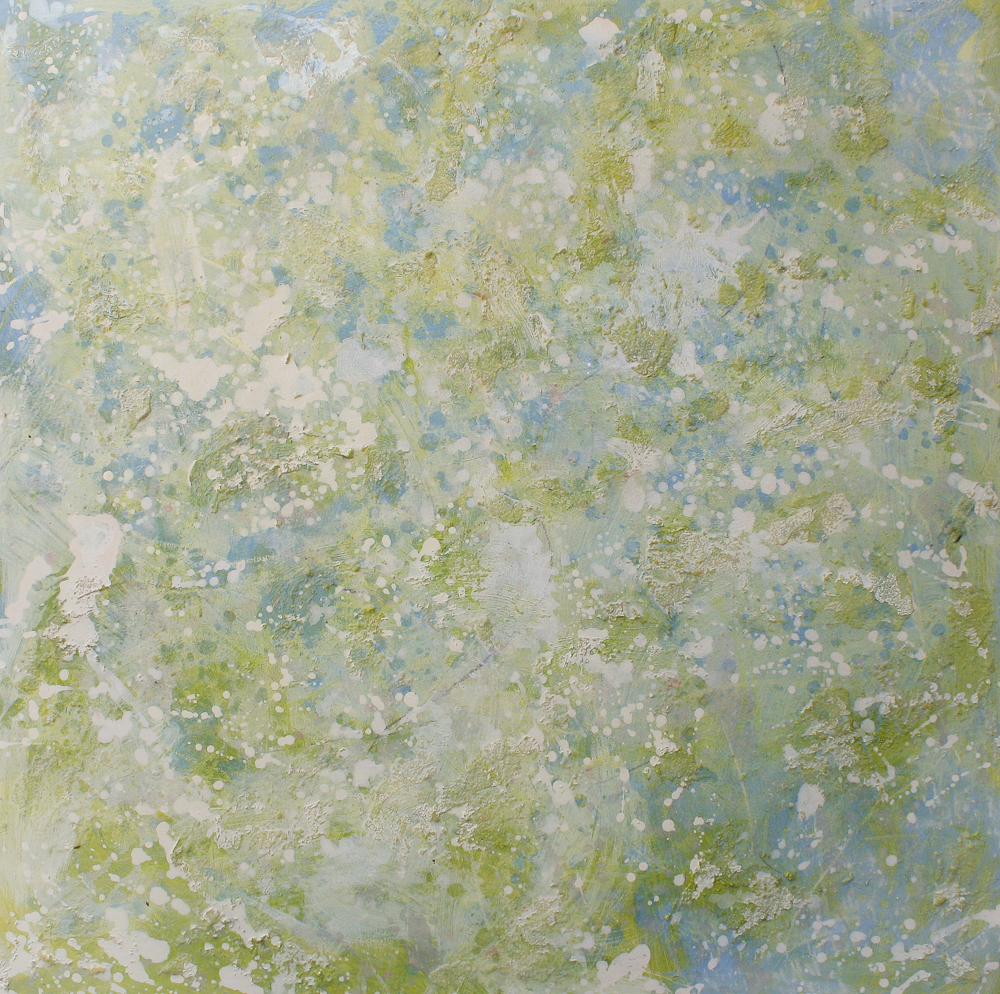 'where the light goes', 48″ x 48″, mixed media on cradled panel, 2022
I want my work to be experienced in the way that it shows up for each person — unique, personal and sometimes, intangible.
These are meant to be meditations on color and space. Each person's experience is purely individual; a composite of experiences and memories that are revealed when looking at that perfect shade of blue.