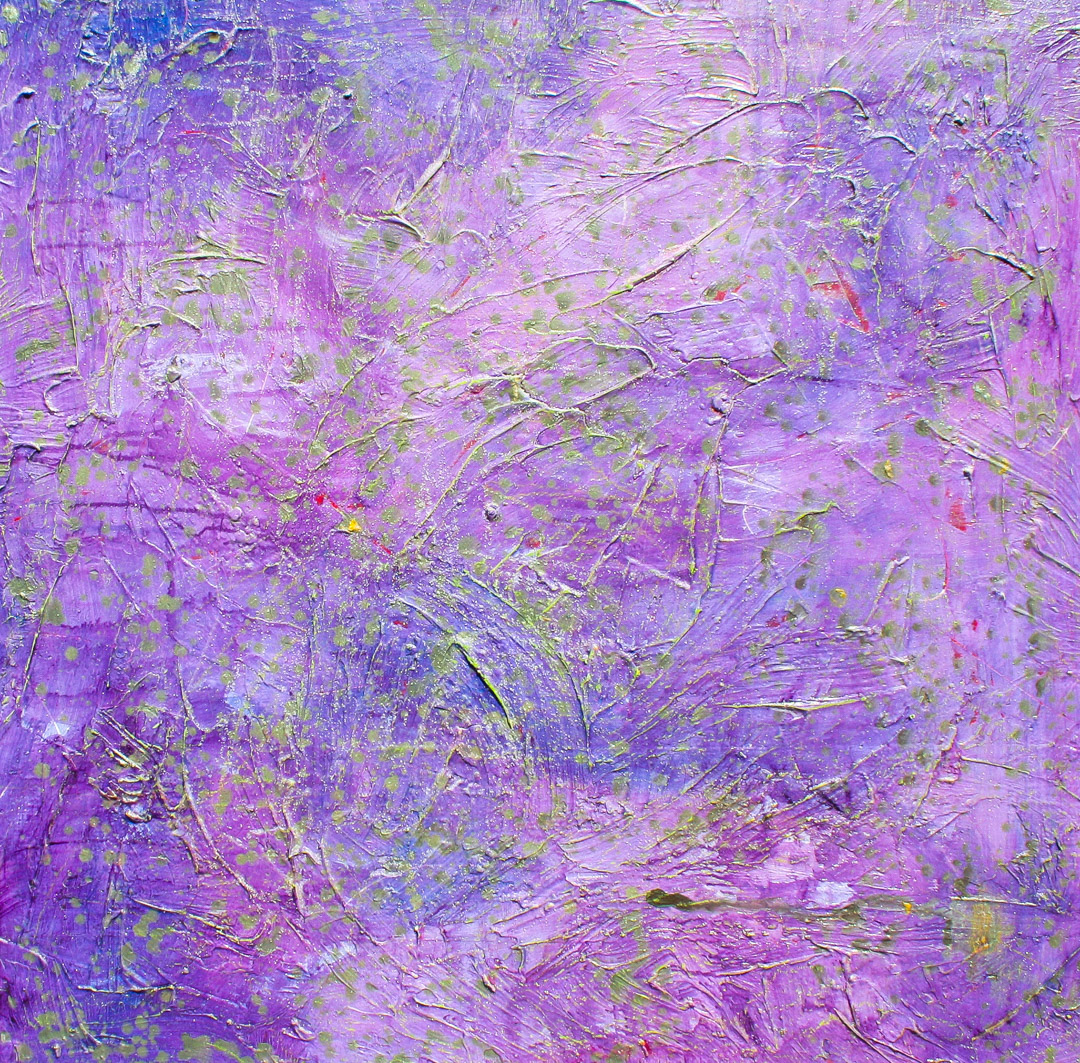 "iris"; 48″ x 48″; acrylic and oil pigment, plaster, resin and crushed stone on canvas
'nectar'
Hotel Teatro in Denver, Colorado
May 3-August 1, 2018
Opening Reception: Thursday, May 3, 6-9 p.m.
Light drives my work — both in its presence and absence. In winter months, I often find myself exploring that absence of light; excavating an inky, starlit space that is restorative. During summer months, my work focuses on rich and vibrant atmosphere, honeyed colors — bright and full. Humming with the drunken warmth and saturation of summer, these mixed media paintings serve as a softly spoken poem to all pollinators. An homage to the thankless work of millions of species across that planet that hoist heavy pollen grains from plant to plant, ensuring that these flowering plants are pollinated. Drawn by dizzying hue and scent, these birds, bats, beetles, wasps, butterflies, moths — and honeybees — all ensure that the life cycle of 75 percent of all plants will continue. If only for selfish reasons, we must consider that a third of our own food source rests on the backs of these animals — animals that are in serious detriment due to pesticide usage, diminished habitat and global warming.
A portion of all 'nectar' sales will be donated to Pollinators Partnership. This nonprofit organization promotes the health of pollinators, critical to food and ecosystems through conservation, education and research.