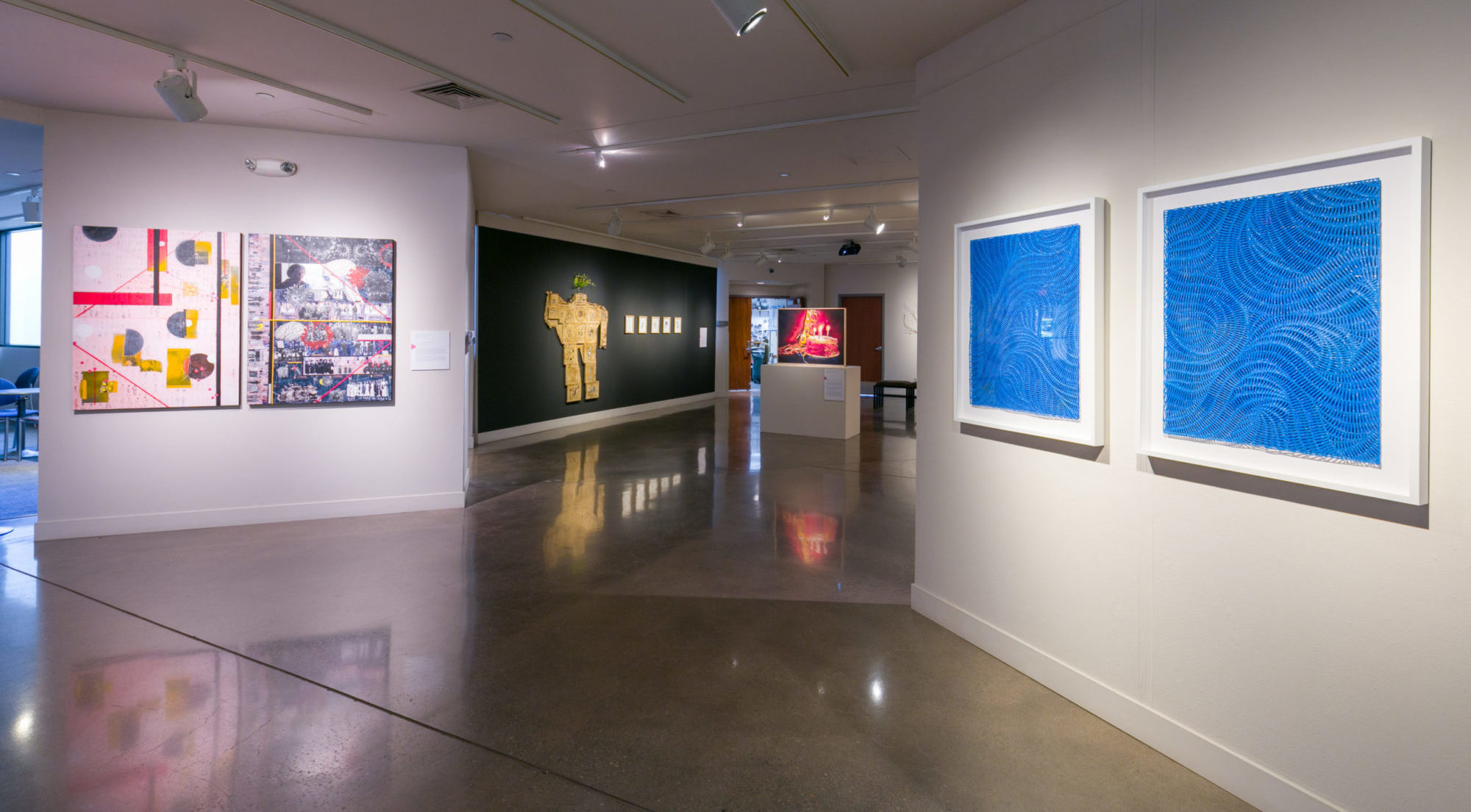 Photo credit: Wes Maygar. Pink Progression: Collaborations at the Arvada Center.
"No Beginning. No End.", diptych, mixed media paper relief, 22″ x 30″ Collaboration with Rachel Doniger
I want my work to be experienced in the way that it shows up for each person — unique, personal and sometimes, intangible. These are meant to be meditations on color and space. Each person's experience is purely individual; a composite of experiences and memories that are revealed when looking at that perfect shade of blue.
I hope that my paintings bring a sense of the serene, an offering of silence, a revelation of something that perhaps someone has not thought about in a very long time.