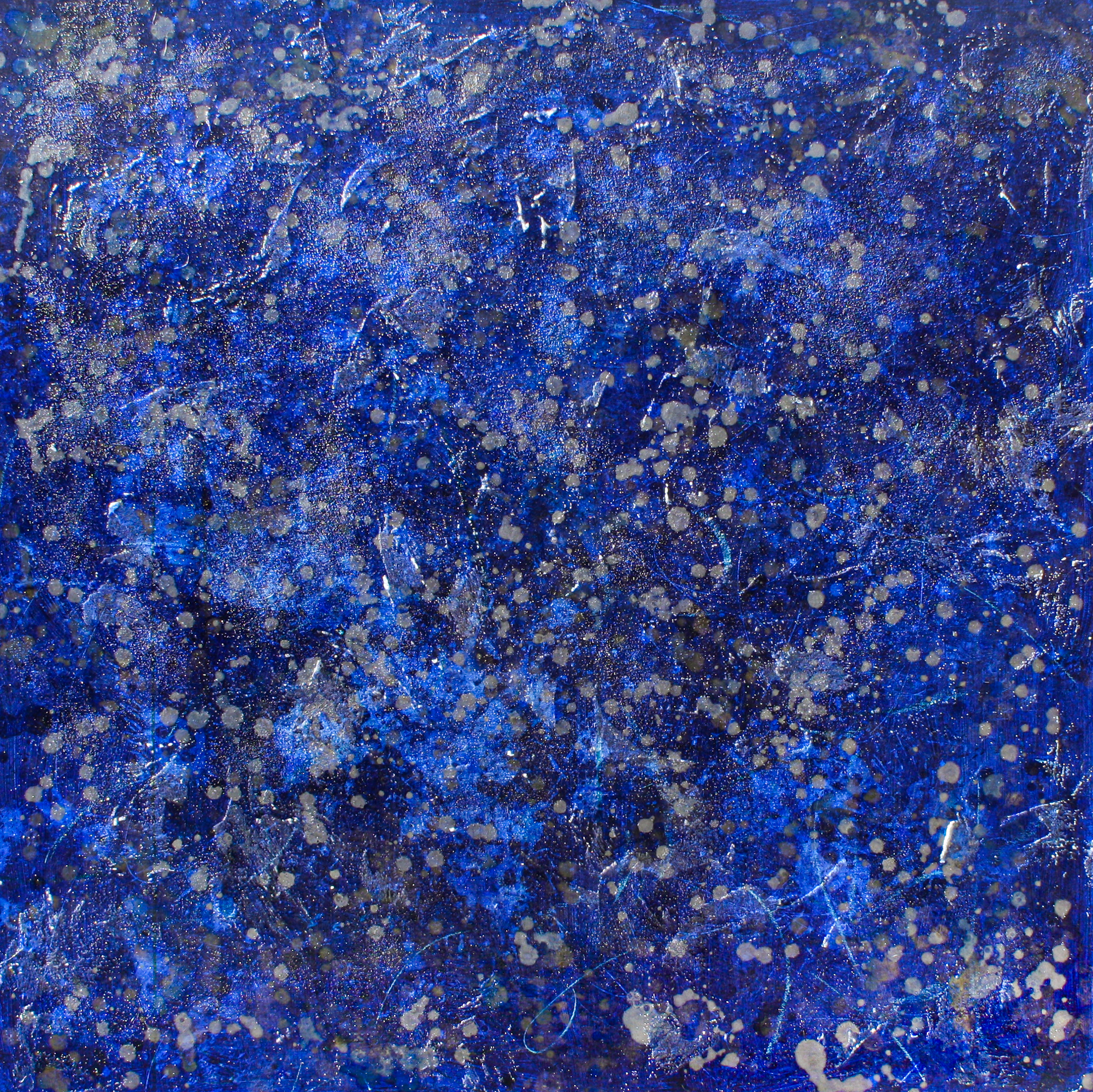 "untitled"; 48″ x 48″, acrylic and oil pigments, resin, crushed stone on panel.
Summer heat clings and drips from every surface. Its juicy, gooey sojourn welcomes all beings into a near-volatile feast of color. Scents of petal and musk and tree resin are suspended in the air unexpectedly long. Heat, stifling heat, becomes a sedative, bringing everything to a slow, tuneful pace. Waves of warmth whorl, creating a gyrating, rhythmic apparition that escapes and re-imprisons itself within its granitic asylum. And everything is in bloom.
These saturated mixed media paintings are luminous, vivacious and celebratory of juicy color. To further play with the flood of light, each piece has been created with light-reactive materials and glazes. Each piece is a poem; a singular vibrant moment suspended on a two dimensional plane. When I work, I very much feel the color; these are textural and visceral. My work always dives deeply into the unconscious and these pieces continue that focus. In that space of being, color and pattern can serve as an invitation to explore without clinging to any notion of recognizable image. They merely provide a space to inhabit; an environment to step into if only for a moment. – Bloom; Santa Fe, New Mexico.